Volunteer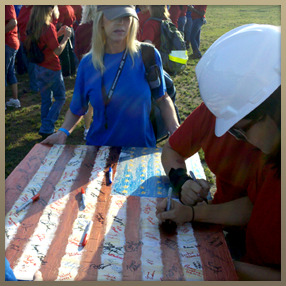 "There is no limit to the good you can do if you don't care who gets the credit."
– General George C. Marshall
With the US Veterans Corps you'll find yourself in a group of veteran volunteers looking to go hands on in the community, who do it because they care, not because they have to. By submitting your email address above you'll take the first step of many towards a better community and a better you! Watch your inbox for the confirmation email, once you respond to that link you'll be on standby for notification of all future volunteer opportunities for community service!
Check out some of our previous missions, care to deploy?
Volunteer Now! Contact Executive Director: Andrew Ladner: aladner@myusvc.com