Hummer Raffle 2017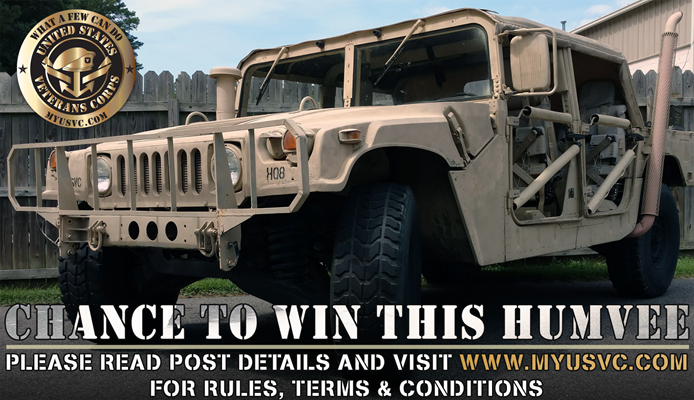 Donate for a chance to win a Military Humvee.
Make a $100 donation at myusvc.com. We will print your receipt and use it as a drawing ticket. We will draw one winner LIVE at the Toys For Lil Troops Toy Drive on December 2nd at 2pm in the parking lot of Break Time Billiards 6442 Tryon Road Cary NC.

*Must arrange your own transportation if you win the Humvee.

*Average similar drawings odds are 1 in 400 chance.

*Please put your phone number in the comments section. We will call the winner LIVE on December 2, 2017

*The Humvee will be given away "as is" with no warranty

*You can make multiple donations for a chance to win.

*Once 10K minimum goal is achieved, contest is subject to end.